ONYX BOOX Launches Max Lumi And Note Air With Front Light
---
BOOX released two of the most-anticipated E Ink tablets with up-to-date firmware and technology. BOOX Max Lumi and Note Air are the first-ever E Ink tablets to develop front light and octa-core processors. We get to witness futuristic designs, user-friendly controls, and advanced app integration in these newest models.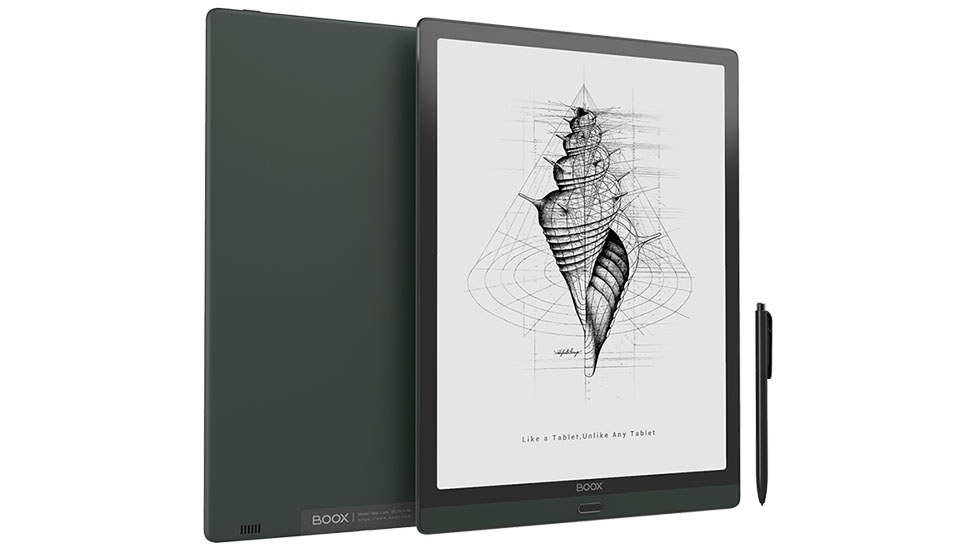 ONYX BOOX Max Lumi
The form factor of both Max Lumi and Note Air starts with their impeccable display screen. Max Lumi is the first ever 13.3 inch E Ink tablet to employ an adjustable front lighting. Note Air comes with the latest Blue chic design, making it the thinnest 10.3 inch E Ink tablet and has a higher print resolution. With such flexible displays and comfortable viewing angles, any user would find it easy to read, draw, and write under any illumination.
To add more color to your digital lifestyle, BOOX incorporates Android 10 OS to provide ultimate flexibility and compatibility. Max Lumi and Note Air come with many versatile features instigated by the OS, making it capable of performing powerful functions with third-party apps. The octa-core processor embedded into these tablets increases the sensitivity and speed. As a result, the user can enjoy fast downloads and file transmissions.
ONYX BOOX Note Air
Max Lumi and Note Air redefine productivity with their slip-view mode. The user can implement NeoReader to read one or two documents at once. Note Air makes it even more convenient to read by enabling auto-rotate using G-sensor. You can now double your efficiency by running two different applications on one display. To add another screen or monitor, BOOX has made unique optimizations to create an entirely new user interface.
The design aspect of both Max Lumi and Note Air is flawless. Max Lumi has an A4-size screen that loads with tons of details and powerful features. It lets the user achieve seamless workflow by organizing and syncing documents. On the other hand, Note Air comes with a flat-screen to provide rigid construction. The slim body made with an aluminum case makes it easier to hold and control the advanced toolkit that is used to visualize multiple sketch layers.
To go beyond the digital notepad, Max Lumi and Note Air provide versatile tools such as Manual crop, Article mode, Reading order, and Zoom. The capability and functionality of the device are enhanced with such powerful toolkits. Users can manage bulk orders using grouping apps. They can also place the Navigation Ball on-screen to engage with different apps simultaneously. These tablets are robust devices for handy learning and notes-taking.
The latest V3.0 firmware goes above and beyond to create better functionality for the user. Both Max Lumi and Note Air comply with the BOOX Neobrowser to change the overall browsing experience. It offers full-screen mode, font size change, and browsing options to swap and scroll through different web pages. The firmware provides a Gallery app and screensaver images to communicate with user ideas and styles visually. The V3.0 version makes the strokes more synchronized and illustrates vivid color schemes.
BOOX has reformulated the entire Notes application with new templates, toolbars, and color stroke options. The stylus is now all black, and it is equipped with two new brushes called The Pencil and Marker Pen. Notes use these strokes to give more definition and detail. To safeguard the written documents, it allows the ONYX cloud support system to sync in the background.