ONYX BOOX Launches Nova 3, Note 3, and Poke 3
---
ONYX BOOX comes with another set of industry-leading products by using emerging technologies and hardware. The latest Nova 3, Note 3, and Poke 3 are nothing less than the best E Ink tablets in the marketplace. We get to witness significant changes in all three tablets in terms of compatibility, firmware, and power-efficiency.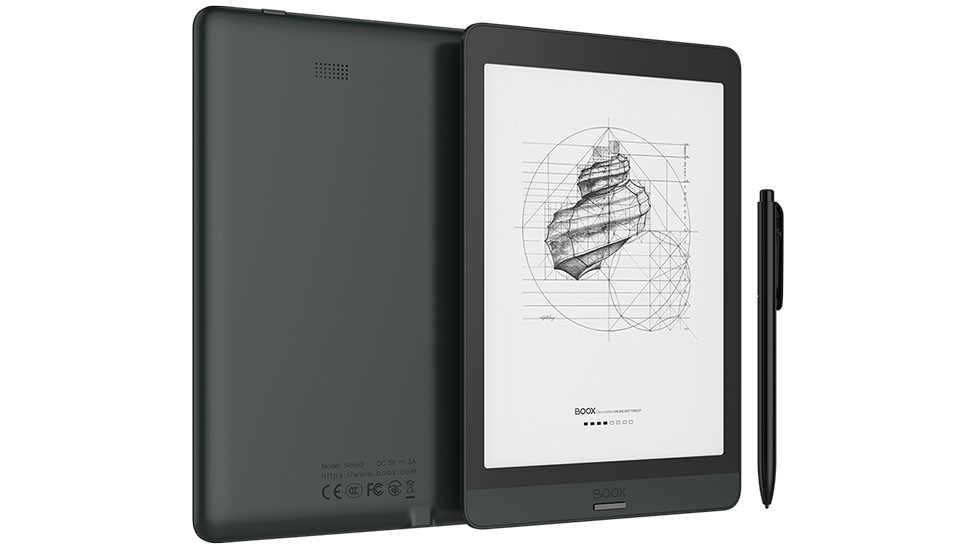 BOOX Nova 3
The versatility in this product line is clearly noticeable, and the hardware upgrades starting from the octa-core processor help in achieving faster speeds and support high-level multitasking. BOOX has succeeded in creating a better response system that quickly adjusts to brightness and pressure sensitivity changes.
Nova 3 and Poke 3 have the same 300DPI HD Carta screen that makes reading more feasible under different illuminations. The Note 3 has a large display of 10.3," and its high resolution makes it have a smooth transition from warm to cold settings. The front light with CTM is enabled in all three devices, and users can format content seamlessly on both small and large display screens.
BOOX Poke 3
BOOX has finally made the shift from LPDDR3 TO LPDDR4X for their RAM storage to create more opportunities for users to avail faster speeds and reduce energy consumption. The Poke 3 and Nova 3 come with 2GB and 3GB RAM storage with an additional 32GB ROM, respectively. In the case of BOOX Note 3, they have increased RAM storage to 4GB and ROM capacity to 64GB. This level of the hardware enables faster data transfers and downloads while still running multiple applications.
E Ink tablets are known for their compatible and portable features, and ONYX BOOX has launched the perfect device, i.e., Poke 3 to help commuters always stay connected. The 6" reading tablet can't get any better with new USB and Bluetooth solutions. The overall upgraded internal specifications create a new render system that is more tailored toward artists and avid readers.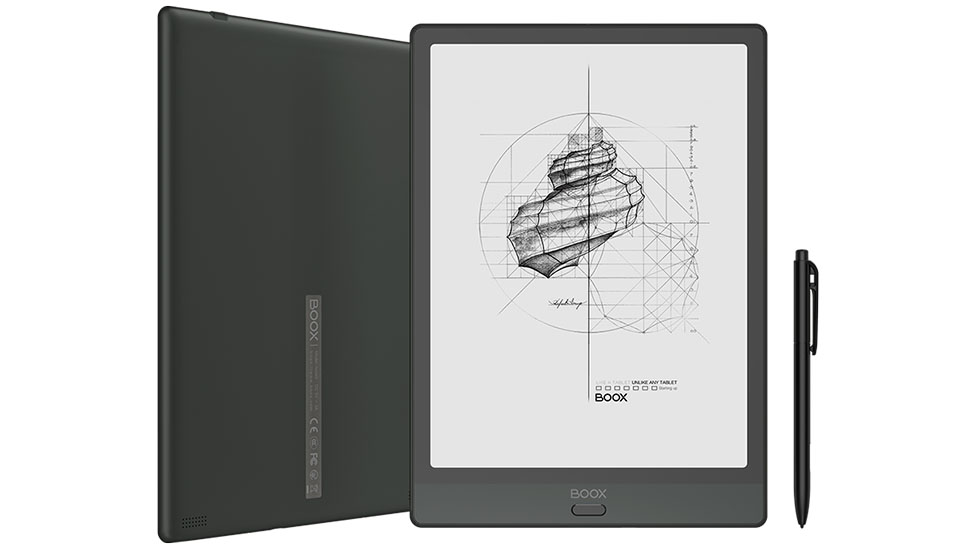 BOOX Note 3
The form factor is flawless in all three tablets, and the weight is as low as 150g. These lightweight E Ink tablets come with perfect reading and writing tool kits packed with navigation and multitasking features. Nova 3 and Note 3 provide the best A5-size on-the-go digital solution. Poke 3 tablets have incorporated more open system applications that let users deep dive into unlimited content pools.
There is a stark difference in both quality and volume in terms of speaker systems compared to previous E Ink models. The latest Note 3, Nova 3, and Poke 3 come with both Analog and Digital music support. By connecting the device to a Bluetooth-enabled speaker, one can enjoy audio books or convert text to speech by using third-party applications or simply playing their favorite albums.
ONYX has integrated probably the most anticipated feature that is 5G support for all three of their latest E Ink tablets. Along with 5G, they also have the latest Bluetooth 5.0 version enabled that takes connectivity to the next level. They have also replaced Micro USB with USB Type C, so users can now enjoy faster charging and extended battery life.
Note 3 and Nova 3 have quick charging features that fill up the battery in only a couple of hours. The Poke 3 comes with only 1500mAh battery capacity, but thanks to the optimal memory solutions offered by Android 10 OS, they can save more than 10% energy while running multiple operations. And also, with OTG support, ONYX users can bring in external SSD and HDD drives.